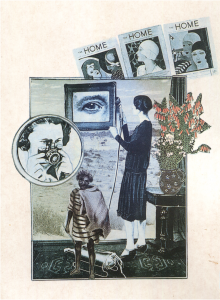 The Roundtable in The American Historical Review "Unsettling Domesticities: New Histories of Home in Global Contexts"
Citations
Elizabeth LaCouture, "Translating Domesticity in Chinese History and Historiography," The American Historical Review, Volume 124, Issue 4, October 2019
Annelise Heinz and Elizabeth LaCouture, "Introduction to Roundtable on Unsettling Domesticities: New Histories of Home in Global Contexts," The American Historical Review, Volume 124, Issue 4, October 2019, Pages 1246–1248
Abstract
FIVE DECADES AGO, feminist historians introduced the history of the household into the historiography of North America and Europe, arguing that interrogating "domesticity" within the home was integrally embedded in histories of capitalism and industrial labor outside the house. Taken together, the essays that follow seek to unsettle the historiographical legacy of domesticity as a category of analysis to recuperate new histories of ideologies that define and describe the spaces and practices of home and family. Initially conceived by Dr. Annelise Heinz and Dr. Elizabeth LaCouture, this roundtable revisits "domesticity" as a historical category of analysis within a global context.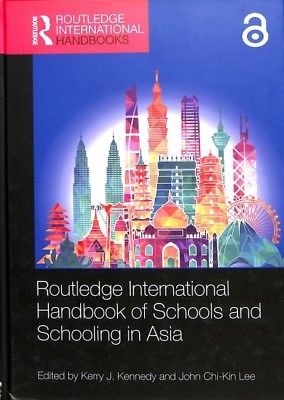 "From bakla to transpinay: Transgender students in Philippine schools"
Authored by: Brenda R. Alegre
(The article was embodied in Routledge International Handbook of Schools and Schooling in Asia)
Abstract
In the Philippines, transgender women have been identified as 'bakla' and recently as 'transpinays'. This chapter examines the cultural situations and experiences of the transpinay within the conflated identities called 'bakla' in the school and social context of the Philippines, based on the concept of transphobia and the minority stress model. This lexical and conceptual conflation has, perhaps, contributed to their misconstrued visibility and marginalization in Philippine society, beginning during their formal education and trailing them throughout their lifetimes. Using some of the narratives from the author's 2006 and 2012 case study theses, the author explored the life experiences of 15 transpinays, focusing on how they learned about their gender identities, how school affected these identities and how they thrive in a society that moralizes and pathologizes gender freedom. Recommendations and implications for the government and schools in the Philippines to support transgender students are discussed.